Baking for Good is Baking for MS!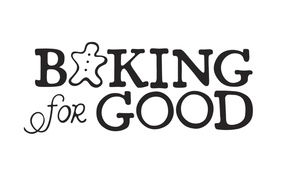 Your sweet tooth can now help fund Multiple Sclerosis research thanks to our partners at Baking for Good! How, you ask? Here's how:
Baking for Good is an online bakery with a social mission: each purchase of its delicious, all-natural brownies and cookies includes a 15% donation to one of their partner causes.
Now that we are officially one of their partners, all you have to do is visit their website, pick out some delicious goodies, and select the Nancy Davis Foundation as your preferred cause at check-out. 15% of the proceeds will help ERASE MS! Baking for Good ships nationwide, and their treats make fantastic presents. They also have corporate gifts which would make anyone very popular at the office.
More about Baking for Good:
Baking for Good uses the finest all-natural, organic, local and seasonal ingredients to make its delectable treats, also offering dairy-free, gluten-free, and vegan options. Every purchase is baked fresh to order, wrapped in eco-friendly packaging and promptly delivered anywhere in the U.S. Customized gift boxes make great gifts for friends and family for any occasion. At Baking for Good, "a little sugar goes a long way."