Clay Walker MS Event
Another fantastic blog post from our friend, Caroline, who recently attended an MS event and found it to be very fun and beneficial! Check it out:
On August 7, 2012 I went to a TEVA Neuroscience event that featured country star Clay Walker, who has RRMS and a panel of 3 neurologists. The evening started with Dr. Ann Cabot who briefly explained what Multiple Sclerosis is and what therapies are currently available. Then Dr. Cabot along with Dr. Guy Buckle and Dr. James Stankiewicz sat down for a Q&A session. During registration we had the opportunity to write out questions for the doctors as well as Clay Walker. Some of the things the doctors were asked about included BG-12, a new therapy that should be coming out in 2013, as well as the recent controversial British study about the beta interferons not delaying the progression of MS.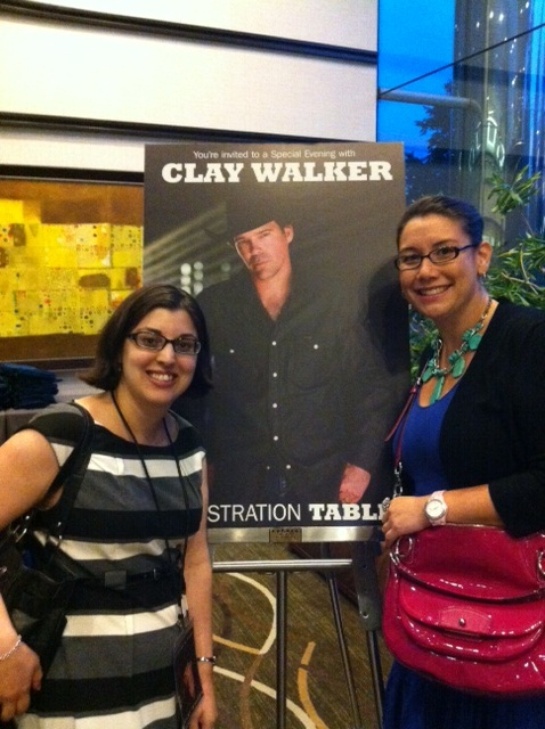 After the doctors finished the Q&A session there was an intermission and then a short video was shown about Clay Walker and the foundation he started. Clay Walker and his band came out and he spoke about his experience with MS in between playing some of his hits. I must admit, I was not familiar with Clay Walker's music, but hearing him play live with his band was great. He has an upbeat energy and after hearing him speak for a little while, it became clear that he is a motivational speaker. He told us that when he was younger he was a runner. MS had taken that away from him, but slowly he started running again. He said that if you push yourself further than you have previously after a while you will see the difference and feel triumphant over this victory, whether it is half a step or holding yourself up from your wheelchair a few moments longer. He said we should always try to push ourselves a little further. He said our caretakers are the #1 person to help encourage us and help us meet our goals. This event was geared towards people with RRMS and their caretakers. I didn't go with Abe, but with my friend Kim. Clay said that our caretakers are more scared than we are about our MS, which I was glad he mentioned. I have thought about this before, but wasn't sure. So to hear someone say it out loud and confirm it, made me glad. We all need to think about how our caretakers feel, as they may not talk about it very much.
Towards the end of the night, Clay Walker invited up Dr. Buckle to play guitar on one of their songs. Clay told us that Dr. Buckle hadn't played for 10 years, but it sounded like he did a great job. On another song, Dr. Stankiewicz played the banjo. It was a lot of fun seeing the doctors play with the band.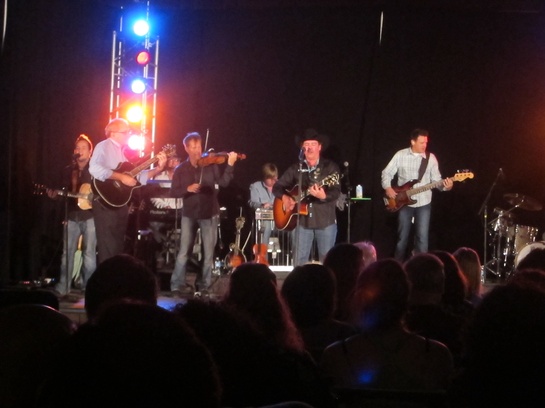 It was a great night! I saw some friends and made a new one. I encourage anyone to check out their local MS events. They are free and fun! And you might get to see a famous country star!
Caroline Kyriakou was diagnosed with MS in 2006. She enjoys reading, blogging, and is working on her first book. Caroline volunteers as a mentor through MS ActiveSource. Find her Facebook MS Support group Friends Against the MonSter here and you also can 'like' Caroline's page on Facebook by clicking here! You can find additional blogs by Caroline on MS Relief. Caroline lives in Boston with her husband, Abe.