Coolture Launches Styish Cooling Vest!
We couldnt be more excited to share with you the launch of Coolture's Cooling Vest! Heat can exacerbate the effects of multiple sclerosis, and Coolture™ introduces the first cooling solution to help you feel good while looking fabulous! Every fabric used in the Generation One cooling vest plays a role in assuring maximum cooling. Van DiBernardo, the mastermind behind the Coolture vest, has MS and is such an inspiration! Once a shoe designer for DKNY, his passion is to continue to design and help others! He makes a dynamic duo with his sister, Luanne DiBernardo, who is a part of the amazing Coolture team! Here is their update:
"Never, never, never give up". – Winston Churchill
It was May 2010 that I traveled from Buffalo to the Nancy Davis Foundation Expo to introduce the stylish cooling vest I designed and would soon be manufacturing. A woman named Donna Hester won our raffle to receive the first cooling vest that came off the production line.
It would not be 2010, but rather July 2012 that the first Coolture™ cooling vest would come off the production line. And with great anticipation, today is the day we finally ship that vest to Donna Hester. For me, the lesson of this journey is chilling (no pun intended). Because almost, I gave up.
When I designed for DKNY, the fruits of my labor were realized season to season. The fruits of launching a stylish cooling vest has more resembled my efforts to overcome the complications of MS: always a challenge, always an unexpected change, always the hope that today is the day. Thankfully I didn't know it would take three years to get here. I only knew it as one day at a time. In this challenging and patient way, Donna and Coolture™ are sharing a long-anticipated today.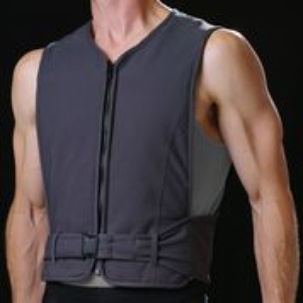 It has been a four-year dream to introduce a cooling solution that has integrity; one with quality athletic fabrics and styling that respect the heat intolerant as people, not "patients". You will notice when you visit the Coolture™ website that our message and my design is aimed for the capable as well as the compromised. The need to keep cool should not be separated from our need to feel good about ourselves. Under no other cooling "roof" will you find a fashion designer with MS working alongside a CEO with patents in cooling technology – two unique reasons why Coolture™ can and will continue to design products that care about how you look, while allowing you to care about how you feel.
Come see us at the Coolture™ website or Facebook page & make sure you say hello!
Click here for the Coolture website
Like Coolture on Facebook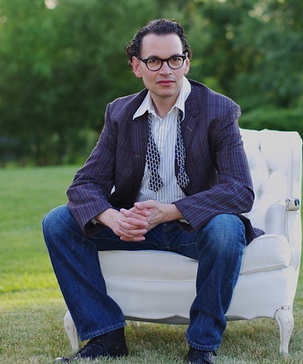 – Van DiBernardo