2022-2023 Research Update
Our mission is to fund cutting-edge, innovative research programs in our quest to find a cure for MS. Below are grantee research summaries from our newly awarded Young Investigator and Innovation Awards as well as updates from our second year Young Investigator grant awardees that began their basic science research in 2021.
Young Investigator First Year Grant Recipients
Our Scientific Advisory Board reviewed and approved the second year of funding of our 2021-2022 Young Investigator.
Quantification of Vision and Balance Dysfunction: Developing Functional Metrics of Demyelination and Neuronal Dysfunction in People With Multiple Sclerosis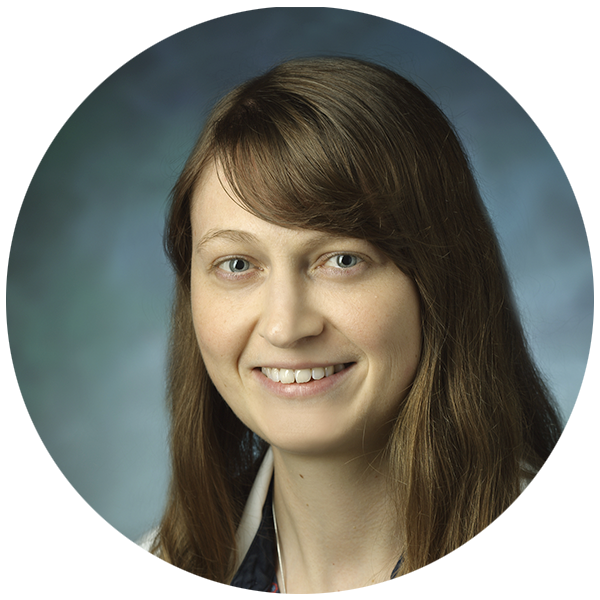 Olwen Murphy, MBBCh MD MRCPI
Assistant Professor of Neurology, Johns Hopkins University School of Medicine
Clinical trials in Multiple Sclerosis (MS) are challenging because it is difficult to track how well the nervous system is functioning, and people with MS may only show signs of disability after a substantial amount of the nervous system has been injured. As new therapies for MS emerge that have the ability to restore damaged myelin or even restore function in damaged neurons, having the correct tools to assess whether these medications work will be essential. Certain pathways in the brain responsible for vision and balance are now amenable to functional quantitative measurement using a technique called video-oculography. This technology utilizes high-resolution video, eye tracking and computational algorithms to determine a range of parameters including rapid movements of the eye, and the response of crucial balance centers in the brain to simple provocative maneuvers of the head. In this way, the function of pathways controlling visual function, eye tracking, balance, spatial orientation, and gravity perception can be measured. In the planned study that will be supported by Race to Erase MS, we will use video-oculography to compare certain vision and balance functions in people with MS to people without MS. We expect to identify abnormalities of these functional measures in people with MS. We will evaluate whether the functional measures determined using video-oculography demonstrate relationships with overall disability, visual disability, balance and vision-related quality of life measures. In this way, video-oculography will be validated as a tool to quantify and track function of nervous system in clinical trials of novel remyelinating, neuroprotective and neurorestorative therapies, as well as a useful tool that can be easily used in the clinic as part of the precision medicine approach to tracking the course of MS in individuals, in order to provide the most accurate prognosis and select the most appropriate medication for each person with MS."
Young Investigator Second Year Grant Recipients
Our Scientific Advisory Board reviewed and approved the following Young Investigator for a 2-year grant. Second year grant is based on the review and approval of their first-year annual report.
A Pilot Trial of Metformin Treatment in Progressive Multiple Sclerosis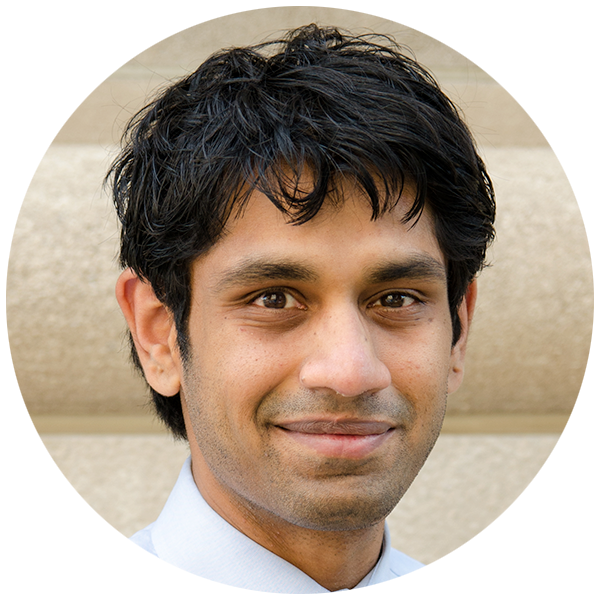 Kevin Patel, MD
Assistant Professor, Department of Neurology, UCLA
Significant progress was made in the initial year of this Young Investigator Award.  The clinical trial protocol was finalized, the study was approved by the UCLA institutional review board. An advanced imaging protocol sensitive to key markers of interest was custom designed for the project. This protocol includes sequences developed at UCLA for the Lifespan Human Connectome Project, a large muti-site neuroimaging endeavor with great contributions to human brain structure and connectivity as well as a specialized cutting-edge sequence designed for the detection of white matter lesions and paramagenetic rim lesions developed in coordination with our collaborators at Harvard University. We recruited key study staff including our statistician, Dr. Prabha Siddarth (of The Semel Institute for Neuroscience and Human Behavior); our medical consultant, Dr. William Pittman (of the Department of Medicine); and our EDSS rater, Dr. Elaine Su, (of the Department of Neurology, MS Program). Patient recruitment began in earnest in spring 2022 and patients are being screened and actively enrolled in the study today. In the coming year we anticipate collecting a complete set of baseline trial data including clinical measures, MRI, and lab measures and collecting longitudinal data for currently recruited patients. We will complete data collection in the subsequent year in full and be in the stages of preparing work for publication.
Metformin, a widely used medication for type 2 diabetes (T2DM), has shown benefit in animal models of MS, where it induced remyelination and had an anti-inflammatory effect in the peripheral immune system. Metformin treatment has also gained much interest for its anti-aging and neuroprotective properties in Alzheimer's Disease (AD), Mild Cognitive Impairment (MCI), and Parkinson's Disease. A large study of over 5,000 elderly U.S. veterans with T2DM showed that neurodegenerative disease incidence in metformin users was less than half that in non-metformin users. Metformin treatment in animal models of these diseases demonstrated neuroprotection mediated by effects on mitochondria and oxidative stress. A clinical trial in MCI patients aiming to prevent development of AD is planned (NCT04098666). In the MS mouse model, our group recently published that knocking out a gene to simulate metformin mediated inhibition ameliorated clinical disease and induced neuroprotection, with RNA sequencing analysis of gene expression showing downregulation of neuroinflammation signaling pathway. Since progression of MS disabilities aligns with aging, investigation of metformin as a neuroprotective treatment in progressive MS patients will be the focus of our trial. This trial will investigate the safety and tolerability of metformin treatment in adults with progressive MS and will provide critical outcomes data for design of a future, large multicenter phase 2 trial.
Age of Onset in Multiple Sclerosis in Genetically Admixed Populations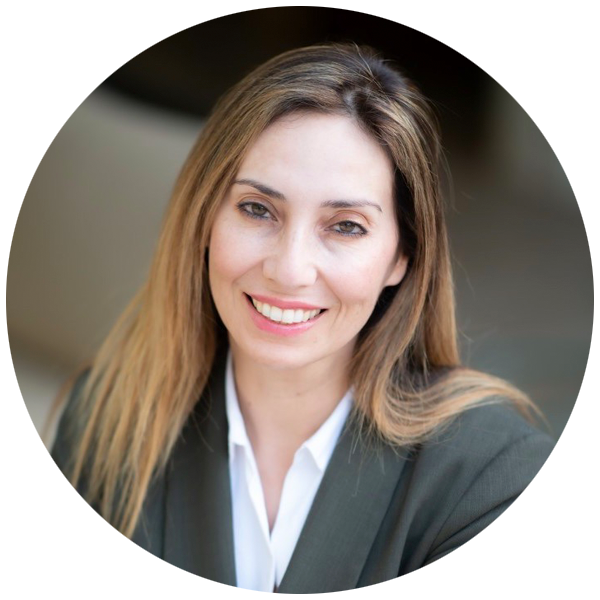 Lilyana Amezcua, MD, MS
Associate Professor, Department of Neurology, University of Southern California
Multiple Sclerosis (MS) age of onset (AOO) is an independent predictor in MS outcomes. An earlier AOO is associated with a higher frequency of relapses while individuals with older AOO tend to reach higher levels of disability in a shorter time.  There are racial and ethnic differences that support that Hispanic and, in some reports, African American individuals to develop MS at a younger age compared to non-Hispanic white individuals. Whether those that develop MS early carry a higher burden of genetic risk is unknown. People of color have not been well represented in MS research, including genomic research. This study hopes to provide a more inclusive look into our understanding of the age of MS onset and genetic diversity, by validating the association of cumulative genetic risk with age of onset that has been observed in European white populations and determining how the ancestral lineage of risk alleles modulate that risk.  Our goal is to also close a gap in health disparities and validate the use of genetic risk scores (GRS) in diverse populations with MS which if found could suggest that the casual variants that are involved in earlier AOO of MS lie in the European risk alleles.  Similarly, this could also suggest that late onset MS to be less heritable (i.e., more environmental than genetic) such that environmental (more than genetic) risk factors dysregulate the expression of genes that have a key role in disease progression (epigenetic mechanisms).
Cortical and White Matter Lesion Evolution in RIS Using Ultra-high Field MRI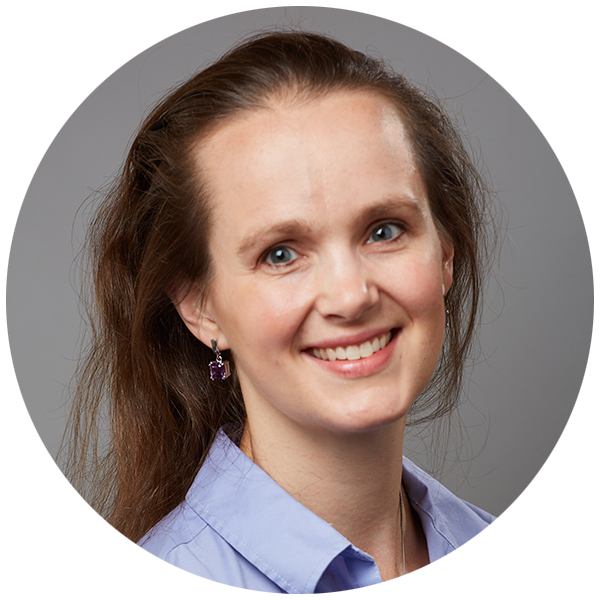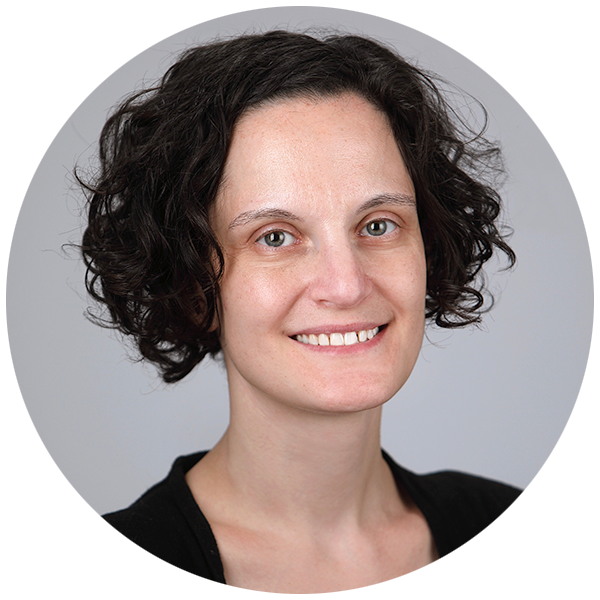 Erin Longbrake, MD, PhD
Assistant Professor, Department of Neurology, Yale University
Erin S. Beck, MD, PhD
Assistant Professor of Neurology, Mount Sinai
By the time a person has had enough symptoms to be diagnosed with multiple sclerosis (MS), irreversible brain damage has already occurred. Occasionally, MRI findings suggestive of MS are discovered in people who have not yet had symptoms, and this is termed radiologically isolated syndrome (RIS). RIS offers an important window into the earliest stages of MS. The CELLO clinical trial is studying whether short-term use of ocrelizumab could effectively prevent symptoms of MS among people who have RIS. This research project takes advantage of the clinical trial infrastructure already in place for CELLO and will utilize advanced MRI techniques and an ultra high field magnet (7T) to obtain detailed anatomic information about these people with pre-clinical MS. This is a unique opportunity to both explore lesion characteristics in RIS and to understand if/how early intervention with ocrelizumab influences lesion evolution in the cortex and white matter.
This RTEMS project will obtain high-field, 7T MRI scans at baseline for 24 untreated people with RIS who are participating in the CELLO trial. We will characterize chronic active white matter lesions, cortical lesions and lesion repair at baseline in this RIS population compared to individuals with definite MS (pre-existing data). We will also determine the relationships between the advanced lesional biomarkers seen on 7T MRI and systemic/CNS biomarkers of inflammation, which are being collected as part of the CELLO clinical trial.
Synaptic Changes in Progressive MS Following Immunomodulation With Nasal Foralumab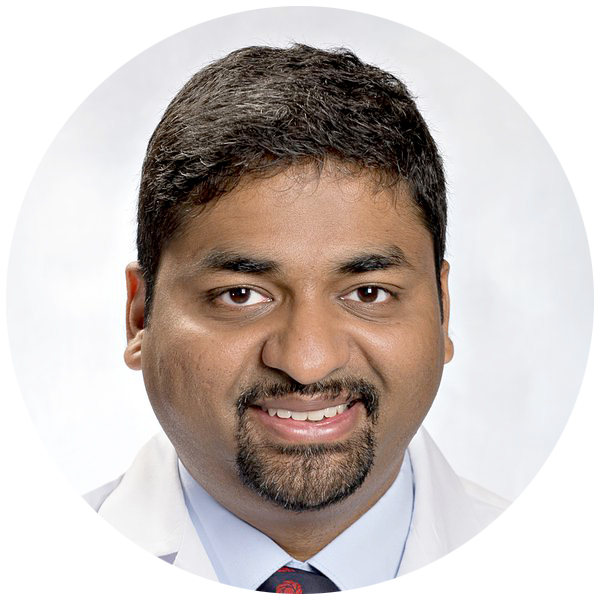 Tarun Singhal, MBBS, MD
Harvard
Nerve cells in the brain interact with each other at a specialized region called "synapse". This synapse is known to be injured in multiple sclerosis, particularly progressive MS, and contributes to disability progression. However, current techniques do not allow us to assess synaptic injury in humans, directly. The Race to Erase Innovation Grant will allow us to investigate the role of a novel imaging tool, using Positron Emission Tomography (PET), for imaging synaptic integrity in patients with progressive multiple sclerosis. By serving as a basis for establishing a novel PET imaging biomarker, this project will help to understand disease progression in patients with MS and other brain diseases and facilitate novel drug development in progressive MS.
Further, in this research study, we aim to investigate if novel investigational treatments such as nasal foralumab can lead to protection of brain synapses and how that protective effect may be linked with blood inflammation markers, clinical and MRI changes after treatment. It is important because this knowledge can help us understand the mechanism of action of novel drugs, and optimally stratify patients for future clinical trials, in progressive MS.
B Cell MHC II Endocytic Processing in T Cell Activation in CNS Autoimmunity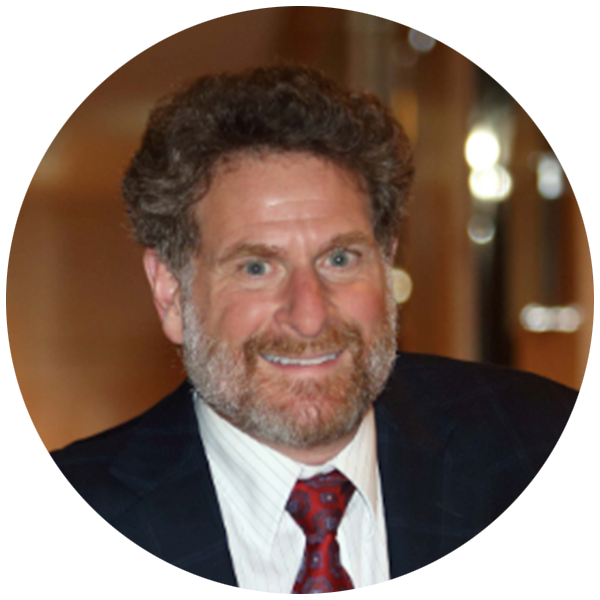 Scott S. Zamvil, MD, PhD
Professor of Neurology and Faculty, Program in Immunology
University of California, San Francisco
The tremendous success of anti-CD20 B cell-depleting therapies, ocrelizumab (Ocrevus®) and ofatumumab (Kesimpta®), in multiple sclerosis (MS) therapy has highlighted the importance of B cells in MS pathogenesis. B cells have dual roles, serving both as a source of antibody secreting cells (plasma cells) and by serving as antigen presenting cells (APCs) to activate T cells. My research laboratory studies how B cells function as APCs to cooperate with T cells and promote CNS inflammation and demyelination. In my Race-to-Erase MS Innovation Award we are creating genetically engineered mice to permit us to address the role of antigen processing by B cells selectively, as well as by other individual cell types that may serve as APCs. Results obtained from studying these new mice should advance our understanding how B cells communicate with T cells, provide further insight regarding the mechanism of action of anti-CD20 B cell-depleting antibodies that are approved for MS treatment and possibly facilitate identification of novel B cell targets for MS therapy.