"Heat, Design, & Disease"
Our second guest blog post comes from Van DiBernardo, a former DKNY designer & MS patient. Here is his story:
Heat, Design, & Disease
As a shoe designer for Donna Karan, I was in perpetual motion: Designing, prototyping, overseeing the production of samples in Brasil, Italy, Spain, France – even when home in Manhattan, I was on par with the city that never sleeps. I was tireless and curious.
My diagnosis with MS has led me down a very unexpected and different path than I had been planning. Instead of designing shoes, I now design ways to help others. Thanks to MS, I again live in my hometown of Buffalo, NY. MS has been a blessing in these ways.
If not for MS, I might never have known how many people struggle for something as simple as Quality of Life. Might never have learned how I could make a difference in one life, much less many lives. If not for the support group I started 7 years ago, I might never have recognized my passion for helping others, which led to Coolture, a venture that allows me to maximize my intimate knowledge of both design and disease.
Through Coolture I will soon introduce a garment designed to cool the core body temperature, thereby reducing the debilitating effects caused by heat on those with MS and other diseases. Unlike other cooling vests, my design offers a clean, sporty appearance – a garment designed for people, not patients.
If you want to chat about MS, symptoms, disease management, cooling, or other curiosities, E-mail me please. I may not have the answers you need, but I will always try to help.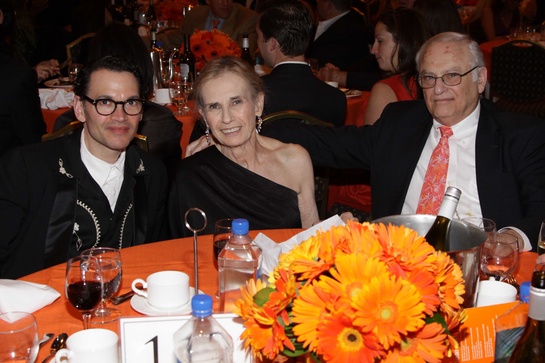 Van (left) at the Race to Erase MS Gala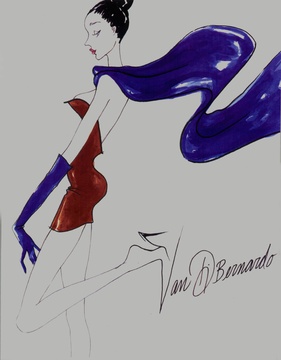 Van's signature sketch he used to use in his portfolio