I Got This!
by Roni Jenkins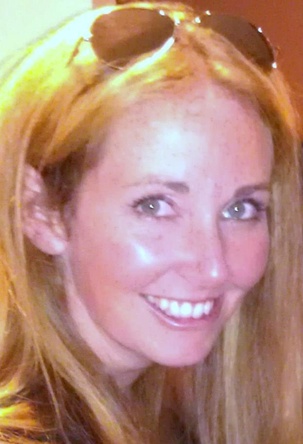 I like to run…in mud…and under barbed wire. Basically, I love to run obstacle course races (OCR's). I've done a few Spartan Races this year and was hopping to participate in my first Tough Mudder this summer in Vermont. It gives me such an amazing sense of pride and accomplishment – I don't look for time, just wanted to prove to myself that I could do this. "I got this," has become my saying with each racing challenge. I'm determined to use that mantra now with MS.
I took up running with more frequency a few years ago. I was always athletic when I was younger, but after having three children (a girl age 10, and two boys ages 8 and 6), time was precious and I really didn't do any kind of exercise with any daily regularity. When I did start running a few years ago, 5 times a week between 3 – 5 miles each run and started experiencing some weird things, I naturally thought I had pulled something or had some typical injury that would occur with a new runner. What was I doing wrong? Why is my outer left thigh tingling all the time? Why didn't my other runner friends have the same problem? They all said to me "it's probably a pinched nerve or soreness. Use ice and Advil. It will go away soon enough."
When I realized something wasn't right, I pushed for my doctors to test me. I insisted on being tested for MS after reading online about the symptoms. Like everyone else, I was just hoping it was some virus and that I could take an antibiotic and make it go away. My primary care doctor didn't think anything was wrong and instead had thought maybe I had Lyme disease. After all, I run in the woods all the time, but I knew I never had a bulls-eye rash or fever which are predominate symptoms of Lyme. My primary care doctor was sort of dismissive about my other symptoms: I would run and my head would clog up like I was on an airplane. I would feel off-balance; my gait was different than before. My left leg would tingle (not my right leg) and go numb, yet, it wasn't the usual muscle ache from a workout. Something was wrong, I knew it. I decided to go to a neurologist on my own. He ran another set of blood tests.
My test results kept coming back negative and healthy. Healthy- really healthy. "Do you supplement? Your vitamin D levels are very good?". I try to eat healthy, but definitely aren't extreme about it. I like BBQ and pasta too much – white flour pasta – not the gluten free or whole-wheat kind. I take a daily multivitamin, try to eat well and just started juicing my fruits and veggies for smoothies. I've been on a Kale salad kick for months now, drink Almond Milk, take Red Algae supplements, Goji berries, Chia seeds, Manuka honey, you name it – all sorts of stuff that's good for you. I didn't know Vitamin D deficiency could be a marker of MS. Maybe I should have been a couch potato and eaten fried foods and something – anything – would have shown up as a marker sooner. I felt as if healthy was holding back my diagnosis. Someone get me some fried chicken and the remote. Honey Boo Boo is on TV.
I do yoga and stand-up paddle boarding, so my balance is probably better than most, but I knew during the balance tests the doctor gave me that it wasn't what I could "normally" do. That's just what other people can normally do. I'm glad I went with my gut and made the appointment with a terrific neurologist who specializes in MS and ran a gamut of tests- blood, MRI, Spinal Tap – the last one confirming the diagnosis of MS as a piece of the puzzle.
My fear is that someday I won't be able to do the active things I love to again – skiing, running, yoga, swimming, playing with my kids. I trust that I will do my best to read every possible thing about MS (and not go crazy reading too much!), but educating myself on care, diet, exercise, knowing my limitations, and hopefully helping to play some part in finding a cure. I'm actively involved in fundraising for several non-profits and once I'm ready to tackle on an event to raise funds for MS, I'll be doing it knowing someday I can not only help me, my children, but everyone else who has MS.
I got this. I just have to keep telling myself that.
Roni Jenkins was diagnosed on July 18, 2013 with RRMS. She is a mother of three young kids age 9 and under.