Invitation Consultants Supports MS Year Round!
The month of May is Multiple Sclerosis awareness month, but that's not stopping our partners at Invitation Consultants from bringing (much needed) attention to the disease year-round.
Last week they all wore orange to show their support!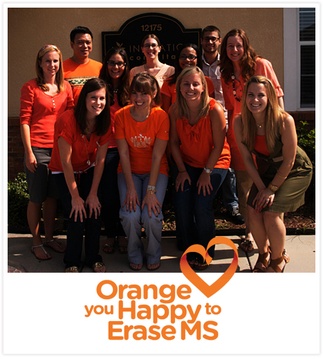 We love this and hope you will be inspired to get your office or friends to do the same! Please email [email protected] with pictures of you and your friends/coworkers rocking orange gear and raising awareness!
By the way, you can still purchase orange products from Invitation Consultants (they have everything from graduation and birth announcements to luggage tags) and the proceeds will benefit MS research. Now, "Orange You Happy to Erase MS?"/p>