When I Walk – A Guest Blog
After being diagnosed with multiple sclerosis, Jason DaSilva turned to his passion for film making to document his journey. Here is his story: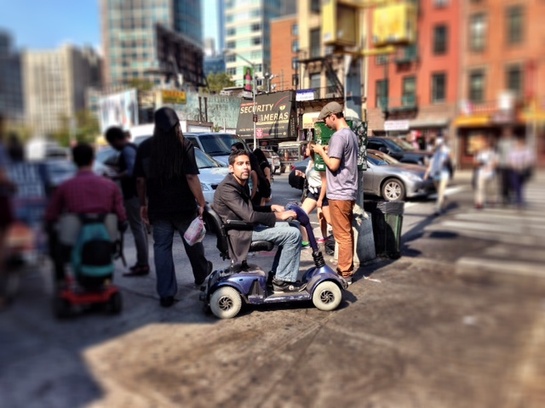 In 2006, I was on a family vacation at the beach when suddenly I fell down and couldn't get back up. It felt as though my legs had given out from under me; in fact, they had stopped working. I could no longer ignore my disease. A few months prior, my doctor had diagnosed me with MS. I turned to my Mom, and she reminded me that I still had the opportunity to enjoy my passion: filmmaking. So I turned the camera on myself for the next seven years, documenting my declining body, falling in love with my future wife Alice, and my worldwide search for healing.
The resulting film, When I Walk, will be making its theatrical release on October 25th at IFC Center in New York City. Alice and I will be there opening weekend to discuss the film and answer any questions, and we'd love it if you joined us! Click here for screening times near you.
In addition to viewing the film, we are hoping to get your input on AXS Map, a crowd-sourced tool for sharing reviews on the accessibility of businesses, restaurants, entertainment centers, and other day-to-day destinations available online or via mobile web. My goal for AXS Map is that it eases the burden on those of us with a disability, and gives us the freedom to be spontaneous about where we eat, shop, work, and play.
Please help me utilize this fabulous tool to create a better, more accessible world for all of us! Click here to get started.