Winners of "I have MS, MS Does Have Me" Essay Contest Announced
The winners of our "I have MS, MS Does Not Have Me" essay contest are Jessica Riddle (1st), Ashley (2nd) and Amanda West (3rd) !! Big congrats to these lovely ladies and a big thank you to everyone who entered!
Jessica's Essay: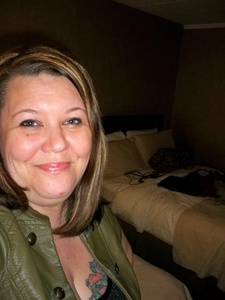 My name is Jessica Riddle. I have been living with MS since July 2004. When I was first diagnosed, it took me a complete year to be able to admit I had it without breaking down into tears. I think part of the reason I cried was because I was scared of the unknown. I didn't know how having MS would affect the rest of my life. But, with the help of my wonderful doctor and the great support system I have in my family and friends, I am now able to go through life with a more positive outlook. As a result, I am involved with our local MS Society Chapter and this year, I participated in my very first walk. I have overcome a lot of obstacles and while living with MS is hard, I can say without a question of a doubt that I may have MS but MS will never have me.
Ashley's Essay: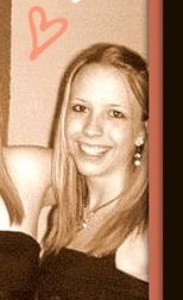 My name is Ashley and I was diagnosed with MS at the age of 15. In the beginning I asked why me and then I realized God only gives you what you can handle and he must have complete faith in the fact that I could handle this disease. I speak about MS to my peers and educate those who have no idea what MS can do to ones body. I have spoken at several functions for different MS Societies to let people know that you can be any age and have MS. Being the age I was I felt it necessary to let people know that even though I look good on the outside, inside my body was being invaded by a disease that not many know of. I love to tell my story so that if it could help one person see those with a disease or illness differently then I have succeeded in my task. I keep a positive attitude and share my story when I can. I will not let MS make me hide behind it, I will fight it with all my ability and continue to fight for a cure. To date I have raised over $90,000 for research by walking and also hosting personal fundraisers. My MS will not take over my body, I am a fighter and will continue this fight till there is a cure found. That is why my favorite quote is, Life is like a deck of cards, deal with the hand you are dealt! And that is what I intend to do.
Amanda's Essay: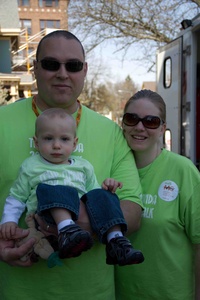 My name is Amanda West. I am a married, 30 year old mother to a 1 ½ year old. October 11th, 2010 I woke to the 3 outside fingers on my left hand being numb. Over the next couple days my entire left side went numb. I really wasn't that worried – after all, I wasn't in any pain. Not to mention, I have been to the doctors for different issues for over 15 years & they've never found a cause. My doctor was worried though & ordered an MRI I found out I have lesions on my brain & C5/C6 of my spine and on December 7th, 2010 after a spinal tap, I was diagnosed with MS. My husband & family was devastated. Me? I don't have time to be devastated. I have a husband & a baby to take care of. I immediately got online & did a lot of research. In the process I registered TEAM AMANDA for the 2011 MS Walk in Kalamazoo, Michigan. TEAM AMANDA walked on May 7th, 2011 with over 40 walkers & having raised almost $5000!!! There isn't much I can do to stop this disease from overtaking me so all I can do is stay positive & raise as much money as I can for this cause. I have MS but it will NEVER have me!!