Wrapped Up in Love
by Kristina Marie Dizard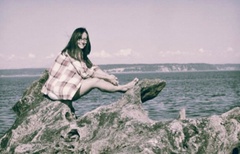 Oh February, how you love to taunt me. So many of us (eh hem…) single individuals are forced to listen to unrelenting ads for jewelry, chocolate and other gift suggestions for "the one you love". The thought that always whispers ever so gently to me during this month is: What are we all doing for ourselves, because self-love is crucial to successfully love another. After all, trying to love someone before loving yourself is like handing an empty glass to one who is thirsty. Now, of course, even if you are happily married or in a relationship this idea of loving yourself and spending time alone is still applicable.
We go through so much with an illness like MS (as does everyone, illness or not) so many emotions and thoughts get filed to the back of our brain that eventually the filing cabinet gets too full for our own good. At times, I feel like my body is so broken, I am not worthy of the love I deeply crave. That, of course is a lie, but the emotions and thoughts are still things we must work through. Part of the beauty of love and humanity is that we are all flawed. Nobody has obtained perfection that walks these streets, and we're not alone.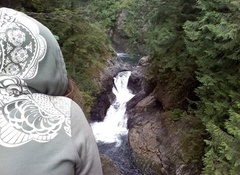 I was watching a jewelry commercial a few days ago and my typical inner dialogue which usually mocks the holiday and these silly ads was silenced by an intense desire to wear the advertised necklace as though my fleeting life depended upon it. I got sucked in, I admit it. So, instead of feeling sadness I bought myself a piece of jewelry as an act of self love. (Who needs a man for that, anyways…) Now, let's be honest, acts of self love cannot always include monetary transactions, after all we need money to live. However, spending an hour at the beach is completely free and relaxing.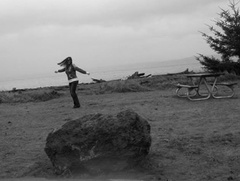 I love to spin around at the beach (or anywhere for that matter) and allow that sense of freedom and vitality to overtake me. Expressing your creativity, however that looks for you, is also a fabulous way to spend time with yourself. Take a walk on your favorite trail. Finger-paint with your kids. Go on a mind vacation & read a new novel. Soak in a bubble bath. Hit up the driving range. Say three positive things about yourself every morning as you look in the mirror and pay attention to the emotions you feel as this happens. Sit at your favorite cafe and enjoy a delicious cup of heaven, I mean coffee. Write in your journal. Take a bike ride. You get the idea.
So often we forget to spend time with ourselves and this month is a great reminder to do so. Love is such an interesting and subjective term. How we all show love varies, and that's part of the beauty of it all. Love is the thread that weaves together all of humanity, a quilt made from the hearts of us all, and the fabric of our being. Let yourself be wrapped up in the warmth of that overwhelming, never-ending love this month.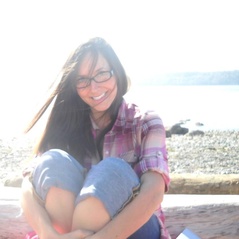 Kristina Marie Dizard has published 2 poetry books: Undefined and Embrace Every Facet, and was diagnosed with M.S. in 2005. Kristina lives in Edmonds, Washington where she advocates for the homeless, enjoys the beach and fabulous book stores.
You can find her online at http://facebook.com/EmbraceEveryFacetKristinaMarieDizard