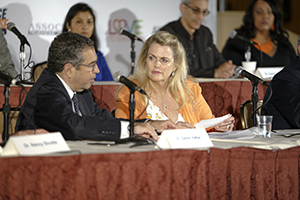 Support innovative research and help us cross that finish line…
Together we will win our Race to Erase MS!
For 30 years our generous community has contributed to such ground-breaking discoveries including the understanding of MS genes, targeting B cells to treat MS, the impact of gut microbiome changes in MS and the central vein sign on MRI to improve diagnosis.
Every dollar makes an impact in the triumphant strides that have been made in MS research. Explore the many ways you can contribute today!
There are so many ways you can help: