November 18th
We couldnt be more honored to share the second installment of Tristan Williams blog. One year ago this extraordinary gentleman wrote his first installment featured on here discussing his battle with MS and being diagnosed at the very young age of 19! He has overcome incredibly tough obstacles this past year and he tells the story of his inspiring journey back to health and healing. We are so proud of him and inspired by him! He has touched all of our lives here at the Race to Erase MS and we are sure he will do the same to yours. Here is his amazing story:
November 18th
heal (h l)
v. healed, heal•ing, heals
v.tr.
1. To restore to health or soundness; cure. See Synonyms at cure.
2. To set right; repair: healed the rift between us.
3. To restore (a person) to spiritual wholeness.
When I was offered my second opportunity to be a guest blogger for the Nancy Davis Foundation, I wasn't sure what message I wanted to share with the world. Today is exactly one year from when my original blog was posted, and it is hard to believe how much my life has changed. I chose to write my follow up about my personal journey back to health and healing. I want to give readers an inside look at my ongoing experience with The MonSter known as Multiple Sclerosis.
On the journey back to health, I have been challenged by many obstacles blocking my way. I was forced to hit rock bottom and surrender, before I could take steps towards achieving my dreams.
I am currently 3 years into my diagnosis of Multiple Sclerosis and for the first time in my life, I feel healthy. Better yet, I feel brand new. I am no longer a victim of the MonSter known as Multiple Sclerosis. I have achieved exactly what I have always dreamed of. My goal was to find a way to heal myself and then share the knowledge with my peers. I won't promise that what has worked for me will do the same for you; my sole intention is to inspire you to begin your own journey back to health and wellbeing.
Disease has always played a significant role in my life. I am 22 years old and I have lived with Multiple Sclerosis, Thyroid Cancer and Bone Cancer. I have given up on rationalizing why so much has happened to me at such a young age. I would feel guilty, as if I were the one to blame for the pain and distress that engulfed my life. I began to grow tired of living a life restricted and suppressed by the boundaries created by my dis-ease. I made a commitment to myself that I would never give up. My life started to change when I learned to use my suffering as motivation to conquer the impossible. It was time to look BEYOND MS.
My moment of transition occurred when I was diagnosed with Bone Cancer in January 2012. Doctors found cancerous lesions on my right hip joint and femur bone. The biopsy results concluded that the cancer they found in my hip stemmed from my Thyroid Cancer in 2002. My team of Doctors performed an arthroplasty of my hip joint and 6″ of my femur bone to rid the cancer from my body. When I awoke from surgery, I knew that my life would never be the same.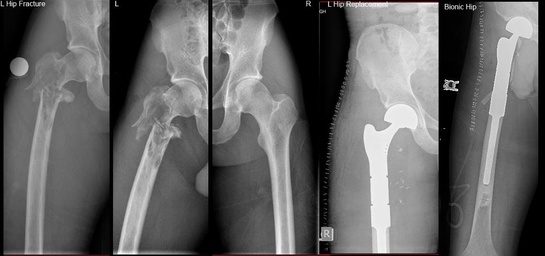 During my first week post op, it took time and patience to adjust to my newly implanted titanium hip. I remember trying to take my first steps, and it was as if my brain and body were no longer connected. I would try to move my leg, but there would be no response. I was crushed; I had finally met my match, Multiple Sclerosis and Bone Cancer combined were too much to handle. As the days went on, the motivation to gain back my mobility and health became overwhelming. I knew that I deserved more, and I wasn't going to settle for less.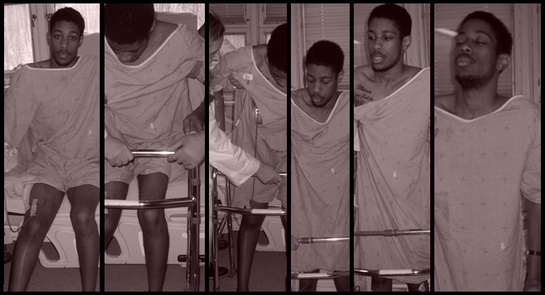 First Steps After Surgery
Bone Cancer was the force that pushed me to start my life over. I promised myself that this time we were going to do it right. My body was rested from the duration of time I spent in the hospital, and at home recovering. This became the perfect opportunity to heal myself from the MonSter at the same time. I began to do research on foods with natural anti inflammatory properties that I could easily incorporate into my diet. After many weeks of study, I gathered an overload of information. I decided that treating each of my symptoms individually would be the most effective for my healing. I carefully chose the methods I felt were best for me, and gradually introduced them into my lifestyle.
Each month that went by, I felt an increased sense of energy growing inside of me. The pain that plagued my body for 3 years was no longer in control. I remember doubting myself as I achieved what I had once thought was the impossible. Was this renewed energy that I was feeling just a facade in my mind? I was confused, I felt lost. I had to surrender and leave my past behind in order for me to move forward in my journey back to health.
Today, I am gradually recovering from my greatest battle to date, and I have never felt more alive. I have accomplished more than I could have ever imagined. I am no longer involved in a war against myself. I have risen above the impossible, and I am more confident than ever that we can all achieve whatever we set our minds to.
Multiple Sclerosis is a very personal battle, but I do not believe that it is one that we should have to face alone. With that said, I welcome all of you to join me as I embark on my biggest endeavor yet. Creating The Tristan WilliaMS Foundation has been a dream of mine since my diagnosis. I am weeks away from launching the Foundation, and the feeling is breathtaking. I have been given the opportunity to turn my life around, and use my story as inspiration to instil hope in others. I am honored to have a voice among the many within the MS Community, and I know that together we will achieve success in finding a cure to eradicate The MonSter that affects so many of our lives.
My goal for The Tristan WilliaMS Foundation is to be a voice among the people that have yet to be heard. I plan on spreading awareness, and creating resources and services that are inspired by patients themselves. I have dedicated my life to seeing us all rise above the odds that may seem impossible. With the effort of the MS Community as a whole, I believe there is no end to the continuous forward progression in finding a cure for Multiple Sclerosis.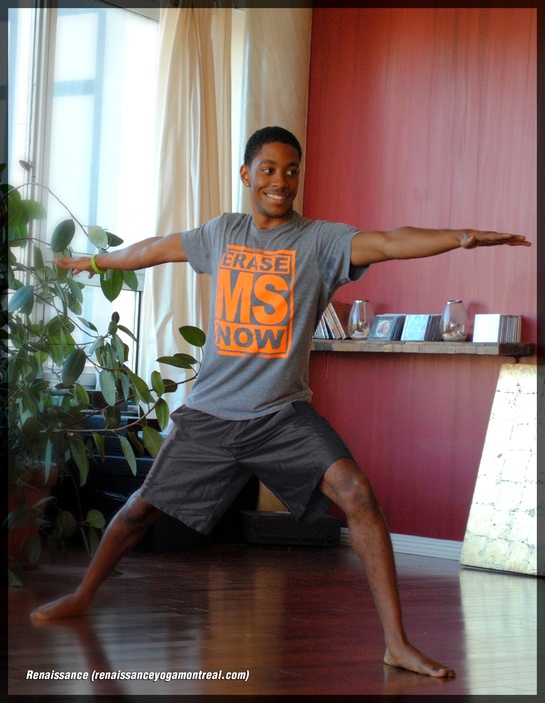 Website:TWMSF.com
Follow TWilliaMSF on Twitter.
Find Tristan on Facebook.
Email: [email protected]