Sip on some tea with California Tea House and Help Us Erase MS!
California Tea House is helping us erase MS, and this year they are participating in our annual Race to Erase MS Gala by donating delicious tea to our gift bags! We are so grateful for their support!
When Ani and Will Bailey from California Tea House were approached to donate tea for this year's Race to Erase MS event, they were very excited about the opportunity to help the Nancy Davis Foundation with such an important cause. As the second most consumed beverage in the world, tea has an impressive resume of endless health benefits. Green tea in particular has a powerful antioxidant called ECGC which has been studied and discovered to combat numerous chronic diseases, including multiple sclerosis. EGCG promotes anti-inflammation and boosts immunity, both of which are key to combat MS's inflammatory and neurodegenerative nature. As an antioxidant, ECGC eliminates free radicals which are responsible agents for degeneration.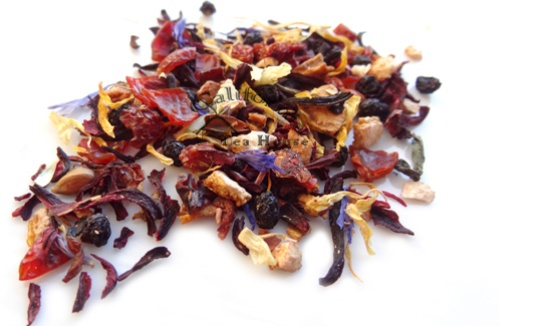 California Tea House is a family owned, online tea store with an impressive, estate grown loose leaf tea collection. California Tea House also crafts a unique line of custom dessert tea blends that pack all the health qualities of gourmet tea, into an all-natural sweet cup of preserved fruits and spices that has less than 5 calories. "We make health delicious," says Will. You can find their tea in this year's Gala gift bags as well as at www.CaliforniaTeaHouse.com