Driving Forces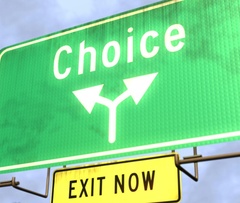 In July, we introduced you to Van DiBernardo, a former DKNY designer & MS patient. Here is his second guest blog:
Driving Forces
Some of us are drivers, some are passengers – but in one way we are all the same: we are all responsible for the life that's been given us. We have choices, and those choices will define us.
A diagnosis with MS comes with a handbag of limitations. How we choose to view our limitations will determine what follows. We are not a disease. We are someone new.
A group of Danish filmmakers devised a style of filmmaking that imposed stringent limitations on how a film can be made. The belief was that limitations can create strength. Limitations force greater effort, thereby creating a stronger byproduct.
When you have MS, you are that stronger byproduct! In the face of limitations, exact revenge by making great choices.
I stretch every single morning. Because I do – I can.
I drink a full glass of water after every handful of meds.
I mute my phone after an hour of defending health care claims.
I treat myself to a restful nap after doctor appointments.
I enjoy a Sunday ice cream cone after eating clean healthy food all week.
I am thankful for everything I have: even when bed-ridden, I still had gifts.
Choice is empowering. A choice as small as "put down the pie, pick up the peanuts" is a victory. Stretch for five minutes instead of sitting on the couch. Make one deliberate driver-seat choice every day and see where it takes you.
Van DiBernardo is the designing force behind Coolture, which will soon be launching the Signature Cooling Vest. The vest was conceived to improve physical endurance when over heated and is a great solution for those with Multiple Sclerosis.