Forget About It, You Forgot!
We are so delighted to be able to introduce everyone to the lovely Luanne DiBernardo, sister of Van DiBernardo, the designer and creator of the fashionable Coolture cooling vest, who has MS and posts on our blog! Luanne helped Van in his endeavor to start the brand, Coolture, and helps manage the company – she is so full of life and positivity and it is a joy to be in touch with her and her dear brother! Here is a special feature from Luanne:
When it comes to remembering – forget about it.
Girl Toddler: It's Tues-day!
Boy Toddler: No, it's Too-day!
Girl Toddler: It's not, it's TUES-day!!
Boy Toddler: No, it's TOO-day!
And so my niece and nephew continued, blurring Tuesday into Today, neither aware it was, in fact, Thursday.
I am not sure if my niece really believed the day to be Tuesday, (in which case she was wrong) – or if my nephew was just trying to say "Call it whatever you want, it's Today", (in which case he will always be right).
The thing is this: it occurred to me just how much the toddler's discourse reminded me of conversations I've had with my brother Van, who has MS You know Van. He blogs here about hope and determination and the power of belief. Most recently, he posted about Coolture, his fashionable cooling vest. And while Van is one of the few "what you see is what you get" guys who every single day "walks his talk", he is known to mistake Today for Tuesday.
But the other thing is this: I was recently working with an intern who was entering my personal contact info for website registrations. Without prompting, he recalled my street, city, zip, phone number, cell number, date of birth, email address, and password. At one point he forgot my house number and asked me to remind him. He may as well have asked me to explain the theory of the Black Hole, because my answer would have been the same. I cocked my head with my best "C'mon, you know this as well as I do" gesture, hoping the number would pop into his head – or mine. When neither of us spoke, I chuckled. Then I was embarrassed. Then I blurted "279"! The intern gracefully offered, "let's look it up". After his search, he entered the familiar numbers in the empty spaces, and I felt I was seeing a dear old friend whose name had briefly escaped me.
I felt like Van. Except that Van knows his address. He knows good design and how it evolves. He can quote his favorite philosphers, and remembers that it was 1975 that Diane Von Furstenberg introduced her iconic wrap dress, and 1966 that Valentino introduced his all-white collection. Rather, I felt like Van must feel when I take him to a doctor appointment that was two weeks earlier. Or when I drop him off for a dinner engagement after first knocking on three wrong doors, (though one of those wrong doors eventually became a new friend!). Forgetting my house number, and morphing from amused to confused, allowed me to feel like Van must feel several times a day. MS can cause mental confusion, especially when the body is stressed. Especially when the body is overheated. Especially when nobody seems to understand.
So I say this about MS and mental confusion: MS or no MS, we are all forgetting what should easily be remembered. We have become a hurried and harried nation. Do not always confuse your confusion for MS. Though in fact it may often times be the culprit, remember that we are all forgetting what should easily be remembered, because we are being asked to remember too much!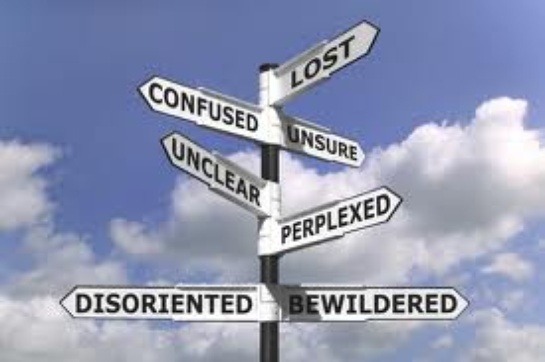 I am giving you the license to cut yourself some slack. Chuckle about the small stuff. Boast about what you DO remember. What you don't remember today, you might remember on Tuesday. Even if Tuesday really is Thursday.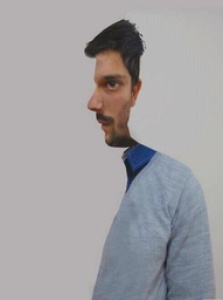 -Luanne DiBernardo