"I Have MS, Janelle-Type"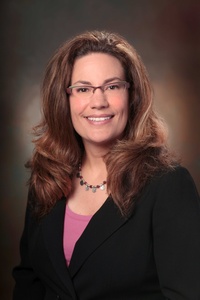 It happened unexpectedly, as most revelations do. I was flipping through the TV channels and landed on a documentary of Charlotte Garside, the world's smallest girl. Her parents were on a quest to learn what type of primordial dwarfism she had. I breathed a sigh of relief when her parents learned she did not have MOPD Type 1, a condition that could have trimmed her life to a few short years. The pivotal moment for me was when a doctor told Charlotte's parents they might have to accept the reality that they were dealing with primordial dwarfism, Charlotte-type.
I found this statement really validating – that a disease experience can be completely unique to each patient. Not that I'm comparing MS to MPOD but so much about MS is entirely individual.
I've read that the most common initial symptom of MS is optic neuritis. My initial symptom, on the other hand, was a collection of things that I had no category for. I had a bad cold, which led to dizzy spells. I thought I had a sinus infection. I had trouble articulating what was wrong, other than I "felt bad." Then days of feeling bad turned into weeks. At least fifty times a day I would feel a wave go through my body, and whatever I was doing went wrong somehow. If I was speaking, I would slur or stutter. If I was writing, it became illegible. If I was walking, I would lose my coordination. Once at work my shoes even fell off. I didn't know any disease that could cause these symptoms, and I received no validation from my early doctor visits.
My first indication that this might be MS was a phone call from my primary care physician. He explained that the white matter spots visible on the MRI "weren't classic MS." After living with MS for a little over a year now, I wonder what does qualify as classic MS. Every person I have met with the disease has had a wholly different experience. When I read MS books, I did not see myself in the descriptions of the patients. When I talked to physicians, they dismissed symptoms as being unrelated to MS. (I especially liked the "MS doesn't cause pain" myth – HA!)
I can get really frustrated with this "designer disease." But after seeing little Charlotte's story, I was able to accept that I have MS, Janelle-type. And that's okay. Whether my symptoms follow the descriptions in a book, are like experiences of others or elude the understanding of my doctors, they are still real and they are still mine. Now, I work on managing my symptoms rather than explaining them. Instead of over-analyzing the illness, I explore paths to wellness.
Any time life forces us to redefine ourselves, it takes some time to adjust to the new norm. And my new normal is MS, Janelle-type.