Thankful for Boundaries
by Kristina Marie Dizard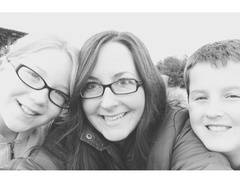 The holiday season is upon us, friends! Crisp fall air and crackling fire join together in perfect harmony. Warm coffee and crimson falling leaves awaken our senses. This season of pass-the-stuffing and thanksgiving cheer brings with it more than a mouthwatering dinner. Those of us required to track our energy and well-being are familiar with the "Spoon Theory" and may refer to it often.
As our months begin to fill up with thanksgiving plans, ugly sweater Christmas parties and the often dreaded work Christmas party, we begin overbooking ourselves before we know it. We need to remember through this season to be thankful for the gift of boundaries. At times it feels obligatory to meet every need and attend every gathering, but we must remember to listen to our bodies. Listening to them requires a certain degree of solitude, meaning that throughout the next several weeks we must carve out time for ourselves.
We must not feel guilt when missing an event or two (easier said than done, I know) and we must remember as we pass the potatoes, to also give thanks for boundaries and the cherished time for self-care.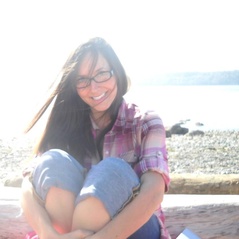 Kristina Marie Dizard has published 2 poetry books: Undefined and Embrace Every Facet, and was diagnosed with M.S. in 2005. Kristina lives in Edmonds, Washington where she advocates for the homeless, enjoys the beach and fabulous book stores.
You can find her online at http://facebook.com/EmbraceEveryFacetKristinaMarieDizard